Face to face communications are getting less and less, both in personal and work lives.
With facebook, instagram and other social media sites you often get to see images of the people you're communicating with but in our business communications less so. There's no doubt maintaining the human touch is valuable so it's a nice touch to have photos of your users on their Office 365 accounts so they appear on emails, contact cards, discussion groups, address books and so on.
Adding a photo is a simple process for each user to complete. Follow this link for instructions on how to do this : Add your profile photo to Office 365
Here's a quicker and easier way. If you're on a Lorica support contract we can add them all in for you.
How it works
We feed the photos directly to root directories of users' Exchange Online mailboxes. Next, the photos are synchronized across Office 365 workloads that connect to the mailboxes, and to users' accounts in Azure Active Directory.
The entire photo management process is automatic.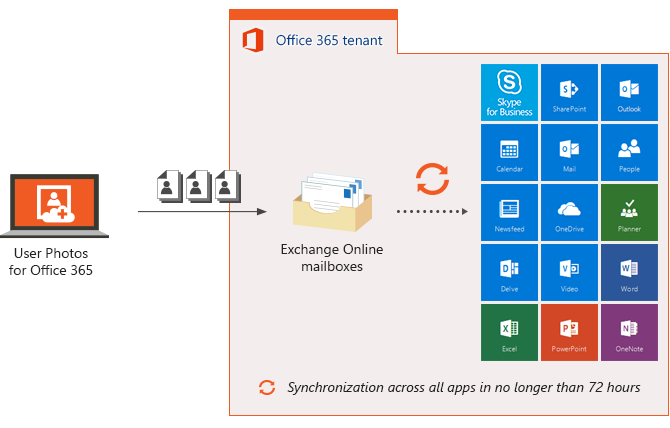 Where the uploaded photos are displayed
Photos uploaded to Exchange Online mailboxes are automatically synced to and displayed in a range of online and desktop applications connected to Office 365.
Users will be able to see them in Microsoft Outlook, SharePoint, Office 365 services and apps.
Office 365 users' photos in the Outlook on the Web People app.
If you use the Office365 custom signatures service we resell and support you can also have those photos in the signatures.
If you'd like this done, please get in touch. You'll still have the mammoth task of rounding up all the images but we'll do the rest.